Team
BNK Estate company picnic
Nowadays a solid team of certified professionals is one of the key factors of a successful business. For this very reason team building plays an important role in creation of BNK Estate's strong organizational culture. With over 11 years' experience on the commercial real estate market, we managed to carry out a number of ambitious projects, a successful implementation of which required a maximum mutual understanding among employees of the holding company.
We offer a wide range of learning and development opportunities, both for professional and personal growth. Only through such an approach quick task solving and the highest performance can be provided.
To maintain a comfortable working environment and to strengthen linkages among team members, special corporate events are held annually. Thus, in 2017 a summer company picnic for BNK Estate employees was organized on the territory of "Sishki" recreational center.
An intensive programme included diverse day-time activities. Participants became involved in team sports: volleyball, five-a-side football, badminton and frisbee, competed in board games, and unlocked creativity on mehendi and scrapbooking master classes.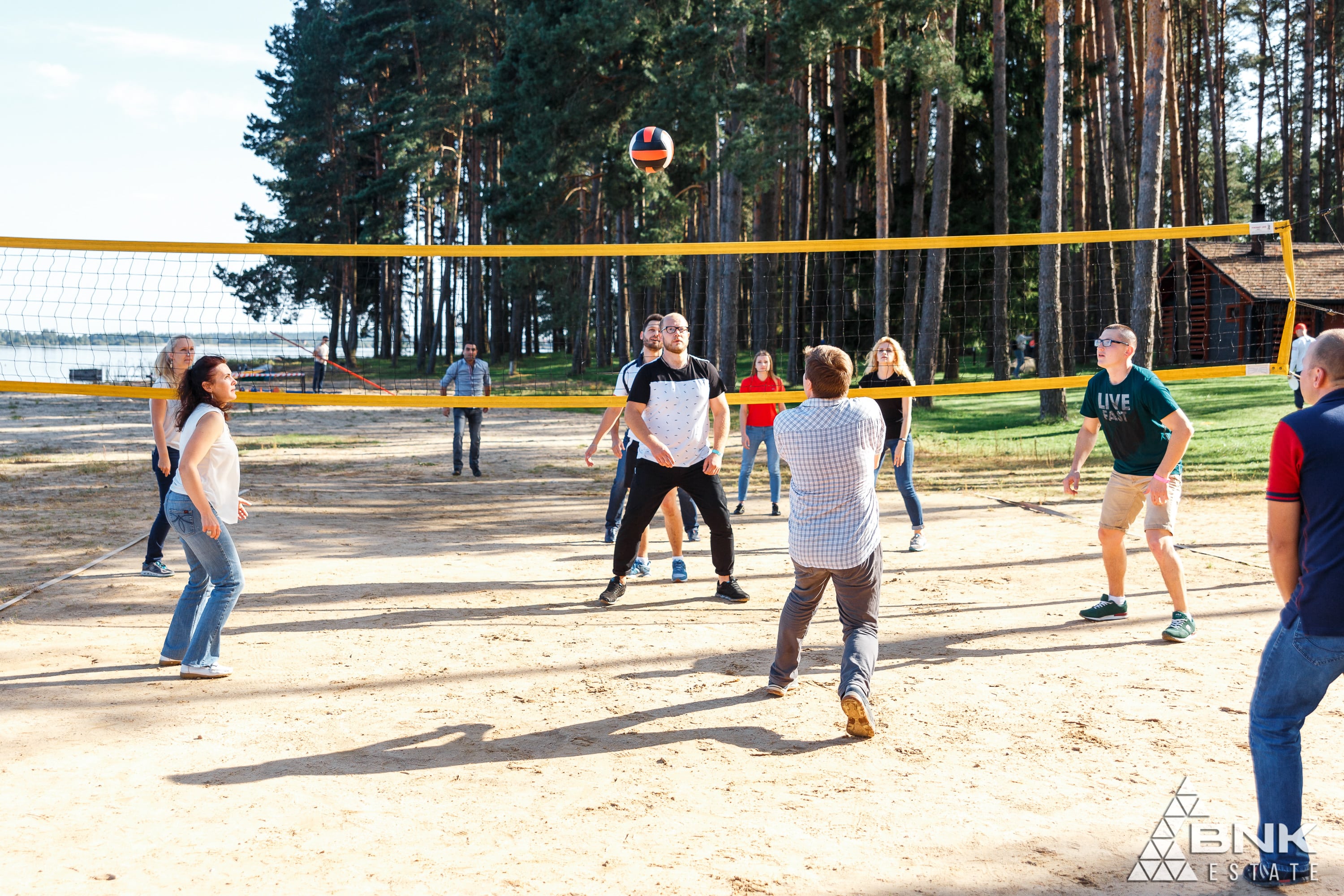 Within the scope of the company outing, a challenging adventure quest was held. Seventy people, split into six teams, performed various tasks to test stamina and ingenuity. Participants strove for victory in "Jenga", "Labyrinth", "Giant Fishing Rod", "Rubik's Cube", "Giant Gorodki", "Table Football" and other sports activities.
A music and entertainment program with quiz games, funny riddles about BNK Estate team members and an incendiary performance of a popular cover band became the highlight of the evening.
During the company picnic, BNK Estate team members proved once again that the personal potential is best revealed through teamwork.
BNK Estate team is composed of highly experienced, knowledgeable and result-oriented professionals who are experts in the field of commercial real estate.