TERRUM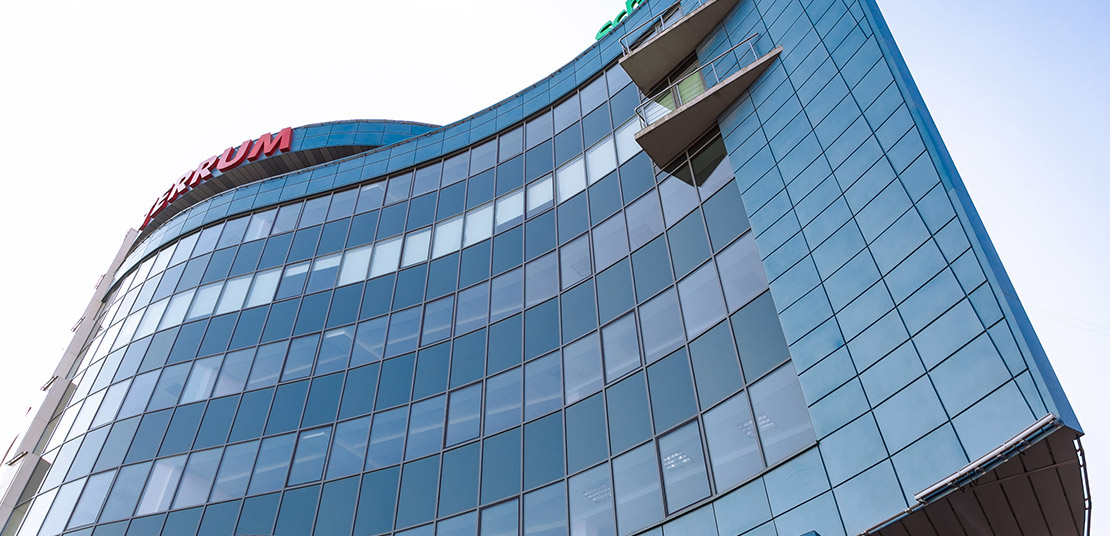 TERRUM
TERRUM
TERRUM
TERRUM
TERRUM
TERRUM
TERRUM
Business Center Layout
Select the floor to view the plan
Business Center Advantages
Convenient location, transport accesibility
Effective planning
Advanced utility system
Access control, guarded parking lot
The Terrum Business Center in Minsk
The Terrum business center is an eight-storey building, located in the center of Minsk at the address of 22-Moskovskaya Str. Institut Kultury subway station and several bus stops are located within easy reach from the business center.
The ribbon windows on the front of the building make a good combination with ecru ceramic granite. The building is designed in a form of a drop.
The Terrum is a multifunctional business center, constructed using modern functional solutions and state-of-the-art developments. The building is in full accordance with accepted standards applied to high category business-centers.
There is Stolle Bakery and shopping areas on the first floor of the business center, all the offices premises are located from the second to eighth floor of the building.  The renters can take all advantages of a free layout of the offices, arranging the space at their own convenience. Everybody can choose between an open-space office planning and private offices layout.
Why the Terrum Business Center is the Best Choice for You?
One of the main advantages of  the Terrum is favorable location in the center of Minsk in a part of town with a highly-developed infrastructure and transport network. But this is not the only advantage of the business center.
The Terrum business center provides the following benefits for renters:
the fiber-optic computer network and newest engineering systems;

availability of Stolle Bakery within walking distance from the offices;

a modern security system with video surveillance, access control and a twenty-four-hour guarding;

a parking lot for 52 cars in front of the building;

a flexible layout with the possibility of zoning;

noiseless modern elevators;

an impressive interior decoration of public spaces;

professional facility management focused on the cost-saving of the business process maintenance.

BNK Estate undertakes to solve all problems regarding repairing and maintenance of networks, utilities and equipment, cleaning of offices and near-by territories, as well as providing security of the building.
Commercial Properties in the Terrum Business Center to Rent
As all commercial property owing by BNK Estate, the Terrum Business Center meets all the requirements to comfort and safety. To rent office areas in the Terrum business center means to take care of the company`s image and the comfort of all employees. Here you can find everything you need to create a comfortable and productive job climate.
If you want to rent office premises from BNK Estate, don`t hesitate to contact us and we will do our best to ensure mutually beneficial cooperation.
Now you have an opportunity to develop your business in comfortable conditions in one of the best business centers of the city!